How omicron pushed Hong Kong to ramp up its 'zero-Covid' strategy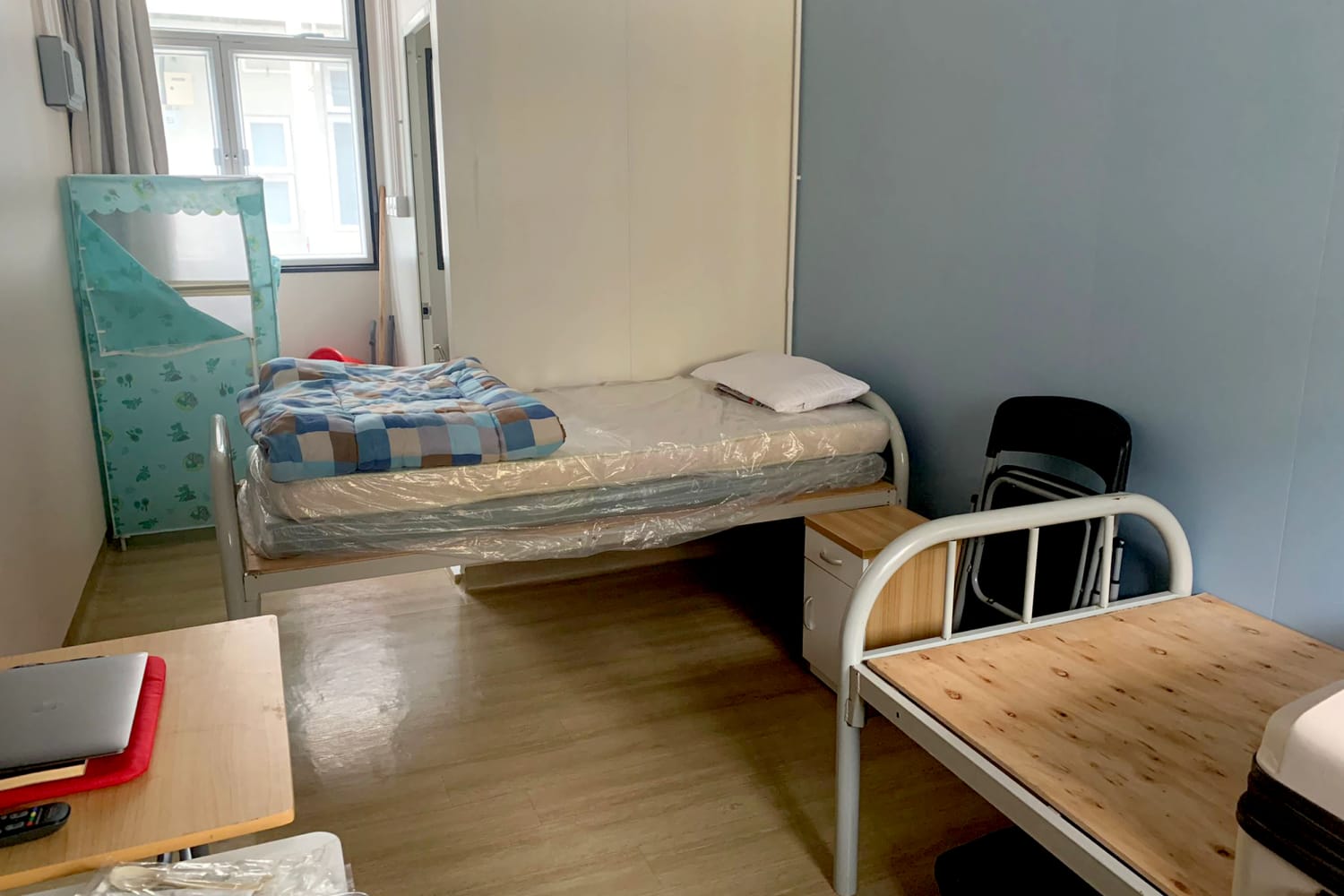 The omicron outbreak, which began in late December, has grown to include scores of cases in what officials are calling a "fifth wave." Police have arrested two former flight attendants for Cathay Pacific, Hong Kong's flagship carrier, who are accused of starting the outbreak by violating quarantine rules.
In addition to suspending in-person schooling, the government has closed bars, gyms, movie theaters and beauty salons and banned dine-in service after 6 p.m., drawing an outcry from businesses. This week, officials also ordered that 2,000 hamsters and other small animals be culled after the discovery of virus cases tied to a pet shop.
Hong Kong's zero-Covid strategy is in line with mainland China, where 20 million people in three cities are on lockdown in an effort to stamp out omicron cases ahead of the Winter Olympics in Beijing next month. The outbreak in Hong Kong is expected to further delay plans to reopen its mainland border.
But it also presents a real risk to Hong Kong, which has just reached a 70 percent full vaccination rate. Unlike in many other places, Hong Kong's oldest residents are among the least vaccinated: Less than 20 percent of those 80 and older have received two doses, compared with 85 percent among Americans 75 and older. Facing little risk of infection in a zero-Covid environment, many Hong Kong seniors didn't feel compelled to get inoculated; fear of side effects has also played a role. 
Vaccination rates are rising, however, after the government — its hand forced by omicron — announced that at least one dose would be required for entry to restaurants and other venues starting next month.
"I think omicron's very much a blessing in disguise," said Dr. Ivan Hung, an infectious disease specialist at the University of Hong Kong and a government adviser.
If Hong Kong can get its vaccination rate up to 90 percent or higher, he said, "then we will be in a far better position to open up to the rest of the world, and of course to mainland China as well."
In the meantime, thousands of close contacts of local cases have been ordered to quarantine since the omicron outbreak. Among them are senior officials and lawmakers who attended a birthday party later found to have at least one infected guest, an embarrassment for Chief Executive Carrie Lam when her government was advising the public to avoid large gatherings.
The quarantine experience
Compared with Hong Kong, I found the U.S. approach to the pandemic alarmingly relaxed. Arriving at immigration in Los Angeles, no one asked to see my Covid test result. Mask-wearing — still required everywhere in Hong Kong except when exercising outdoors — is inconsistent and often done grudgingly. 
As the time came to leave, and omicron sent U.S. case numbers soaring, I felt a rising anxiety, not just about the virus itself, but what catching it would mean for my return to Hong Kong.